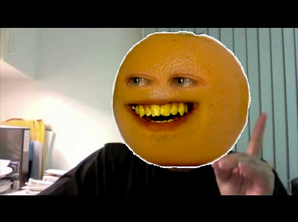 Orange and the gang do another viral vote over funny and top viewed videos on youtube including parodys of: Charlie Bit My Finger, Sittin On Tah Toilet, Angry Cat, C
harlie Teh Unicron, and Off The Pill.
Ad blocker interference detected!
Wikia is a free-to-use site that makes money from advertising. We have a modified experience for viewers using ad blockers

Wikia is not accessible if you've made further modifications. Remove the custom ad blocker rule(s) and the page will load as expected.