Welcome to the Annoying Orange Fanon Wiki
the free encyclopedia about The Annoying Orange that anyone can contribute to.
We currently have 1,194 English articles since our launch in October 2010 and 14,127 total contributions have been made.
Welcome!
If you are a fan of Annoying Orange and want to create your own fanon episodes or series, this is the place to be! Create spin-offs, episodes, and characters! Also help with our fanon episode guide and add more episodes!
News
Wiki Info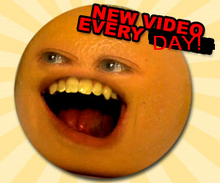 Our goal is to get 1,000 clean articles and have a nice good looking wiki. With your help, we can do it. Create clean pages, and join the community!
But... Do not start with some bad pages we don't need.
If you want to make blog posts please read this post before you write one.
Don't vandalize! If you want to go to the Annoying Orange Vandalism Wikia. 
Episodes
If you want to watch Annoying Orange episodes then Click here
Mystery Orange Button

Where Will It Take You?
Poll
Who do you think will make the Best Couple
Easy Search
Looking for the episode guide? Then click here!
Looking for the characters? Then click here!
Featured Image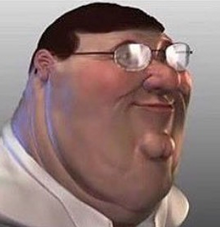 Featured Article
Annoying Orange: The Reality Show is a spin-off to the great web and TV series, The Annoying Orange. The show will normally have an episode every two days, but occasionally an episode everyday. read more...
Are you excited for the upcoming movie?