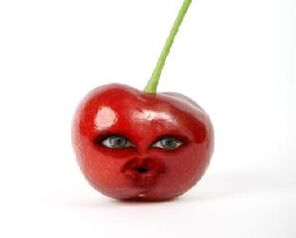 Cherry is Bruces Girlfriend she is the Second Cherry in the series.
Friends Bruce broken up Orange Pear passion fruit Starwberry and Blueberry
Enemis Bruce, Squash Rhubarb Gourd Tomato Lettuce Carrot
She has appeared in Several episodes.
The new Orange
Wazzoomm 2
Girlfriend Stealer
Ask orange 13
Ask orange 14
Orange through time 6
Vegetables vs fruits
Attack of the Fruit snatchers
Ask orange 16
Ad blocker interference detected!
Wikia is a free-to-use site that makes money from advertising. We have a modified experience for viewers using ad blockers

Wikia is not accessible if you've made further modifications. Remove the custom ad blocker rule(s) and the page will load as expected.