Road Runner
Character Information
Road Runner is a bird-character who appeared in Annoying Orange: Road Runnah!. He lives in the desert, runs on roads & is negative one step ahead of Wile E. Coyote. He died of falling down the cliff just like Wile E. Coyote except Wile survived. Unlike in his cartoons Road Runner talked in Road Runnah!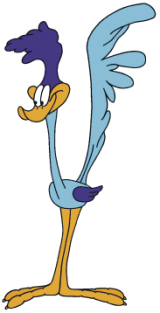 Ad blocker interference detected!
Wikia is a free-to-use site that makes money from advertising. We have a modified experience for viewers using ad blockers

Wikia is not accessible if you've made further modifications. Remove the custom ad blocker rule(s) and the page will load as expected.